---
Branches of the GNM
Kaiserburg-Museum (Museum in the Imperial Castle of Nuremberg)
Since 1999, the Germanisches Nationalmuseum shows in the so called "Kemenate", the former dwelling house, historical objects concerning the history of the "Kaiserburg", the Imperial Castle of Nuremberg.
Schloss Neunhof (Neunhof Castle)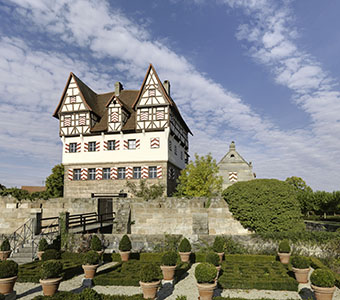 Closed because of restoration in 2019/20
Neunhof Castle, located in Neunhof near Kraftshof, is one of the best preserved manors in the region around Nuremberg. The Castle contains a seldom preserved interior from the 16th till the 19th century.