---
Medicine and Trades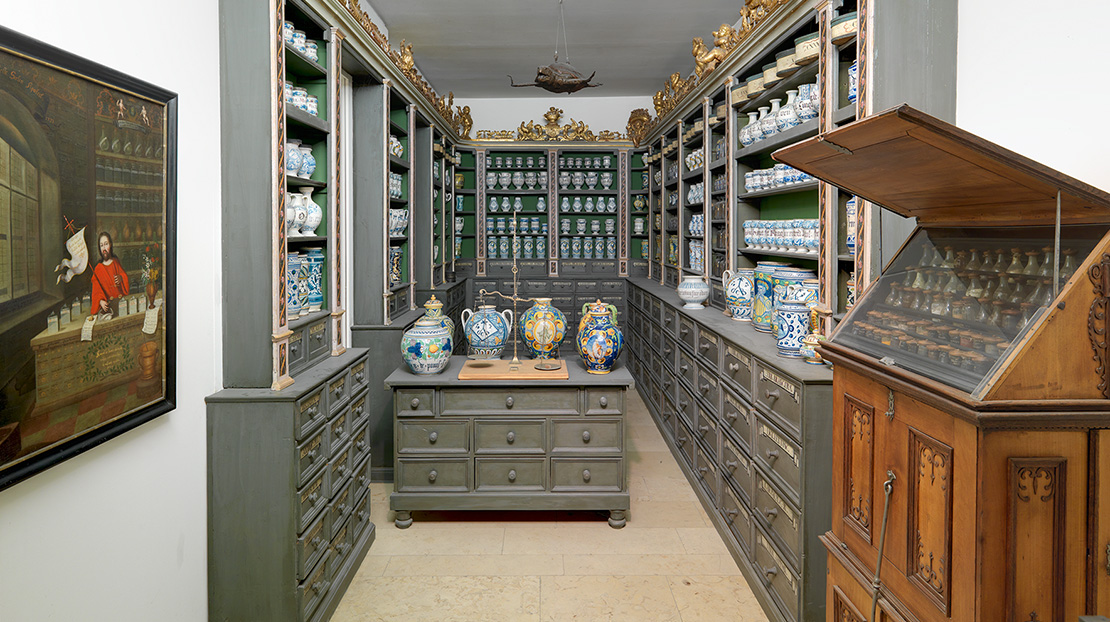 The galleries are closed for refurbishment and re-open in 2019. Thank you for your patience.
These galleries explore two seemingly very different aspects of German culture in close vicinity: crafts and medicine. A walk through the exhibition reveals unexpected similarities. Medical instruments stand for the hope for healing and the often painful path involved in recovery. The craft displays explore the question what it means to make something by hand. With an emphasis on Nuremberg the diversity of craftsmanship is explored: from the often demanding journey from apprentice to master, to guilds and the quest to balance innovation and tradition.
Pharmacies and masterpieces
Furnishings from the Oehringer Hirschapotheke with its original equipment and ingredients bring an eighteenth-century pharmacy to life. Chests and guild hall signs, funerary palls and welcome cups showcase the almost forgotten cosmos of historic trades. Rare historic tools, as well as masterpieces of spectacle makers and an early Laufmaschine (running bike) are part of the display.
---
Examples of objects