---
MERCHANDISE MAGIC IN PRODUCT POSTERS AND ADVERTISING CLIPS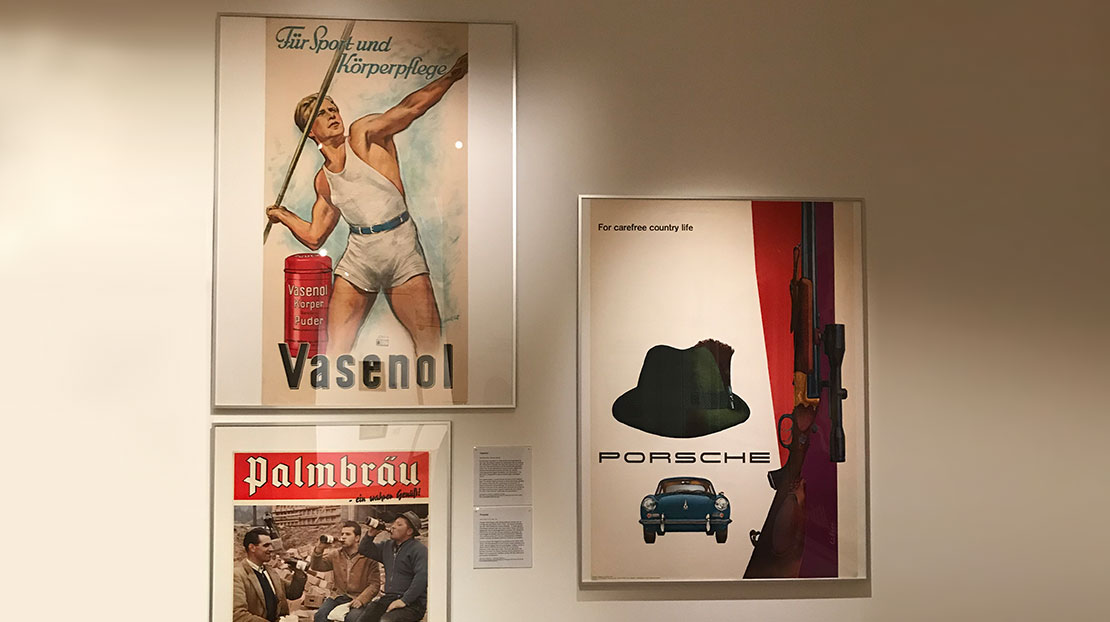 Studio exhibition in the 20th century Collection
1 February 2018 – 28 April 2019

Strategies in product Advertising are the subject of a studio exhibition in the collection of 20th century art and design. The 29 posters exhibited there by way of example were created between the 1890s and the 1960s. To supplement these, three advertising clips from 1912 are shown in a second exhibition room.
On the one hand, the animation technique used in the short advertising clips is fascinating. Women in revue costumes dance en miniature on the edge of a champagne glass, bottles of sauce seem to be brought to life and turn to the beat. Posters for food and drink, as well as for washing powder and washing up liquid, toiletries or car tyres are exhibited alongside. Depictions of people predominate, and many look directly at – and therefore speak to – the viewer.
The examples reveal which patterns have proved successful over the decades and which have changed with time: People as advertising media and intermediaries between the product and the potential customer are popular poster motifs and have enjoyed success for decades. In contrast, an advertisement from the 1960s that lauds beer as the ideal beverage "for the work break" is bothersome to us today.
The studio exhibition is part of a series that in loose sequence presents groups of examples, sorted by topic, from the "Nuremberg poster collection", which the GNM has received on permanent loan from GfK Verein (association of the society for consumer research) and the Nuremberg Marketing Academy.
---
Examples of objects