---
Department of prints and drawings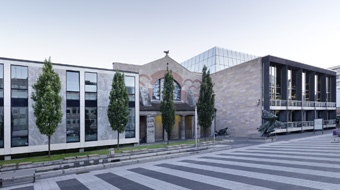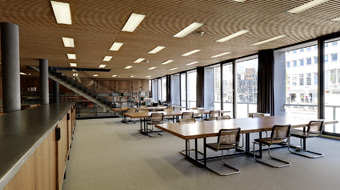 With 350,000 prints, drawings and miniatures, the Department of Prints and Drawings is one of the largest collections of this kind in Germany and Europe. According to the collection concept of the Germanisches Nationalmuseum, the holdings consist primarily of works from the German-language areas.
The collection comprises graphic works by artists – drawings, woodcuts, engravings, etchings and other printing techniques – from the 15th to the 20th century as well as extensive holdings of graphic works of cultural-historical interest.
Use of the Department of prints and drawings
Museum visitors may consult works in the Department of Prints and Drawings in the study room (library building, ground floor).

Several resources facilitate the use of the collection: artists, portraits, place and object indexes as well as repertories to special collections. Also available are microfiches of the "Marburg Index" which catalogues the entire collection of the "Historical Leaves".

Portions of the collection, such as the "Historical Leaves", the "Printed Portraits 1500-1618", the "Political Allegories and Satires" and all acquisitions since 1987 are available via the database system HIDA/MIDAS as well as on CD-ROM.

Printed catalogues are available for German drawings up to the middle of the 16th and the 18th centuries as well as for old German playing cards and portions of the topographical collection.