---
Education department of the museums in Nuremberg (KPZ)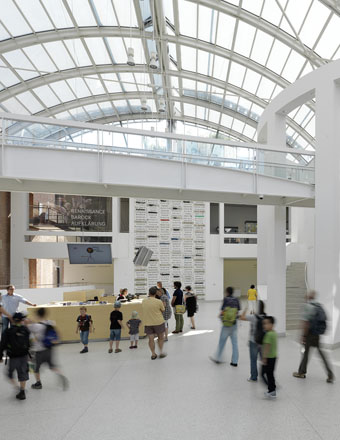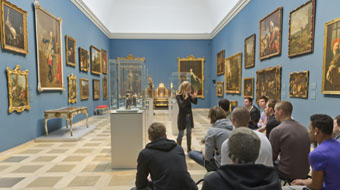 Museum visitors, be they children, young adults or adults, approach the museum with different interests, knowledge backgrounds and expectations. It is the responsibility of the museum educators to take these conditions into consideration and to make the museum accessible to everyone. The KPZ is a competent service provider for visitors as well as the museum. It supports access to the museum without intellectual, social and physical barriers.

The KPZ offers a broad program of different levels of communication, presenting events as interesting to pre-school children, school children and youth groups as to families, adult and tourist groups. Course offerings complement the program.

The successful communication between the KPZ and the museum does not start after the opening of the exhibition. The KPZ assists with the production of the audio guides, editorial work of exhibition texts and all questions concerning the design of the exhibition program as it relates to visitors. It is the project partner of schools, institutions of higher learning, adult education centres and industry.
A staff of permanent employees develops in close association with the museum the programs which are carried out independently by freelance contributors. The KPZ was founded in 1968 in collaboration with the city of Nuremberg and the Germanisches Nationalmuseum. As a centralized institution for museum education, it serves more than a dozen museums and exhibition outlets.
Department of Schools and Young Adults
Tel: 0911 1331-241, Fax: 0911 1331-318
E-Mail
Department of Adults and Families
Tel: 0911 1331-238, Fax: 0911 1331-318
E-Mail