---
Historical archive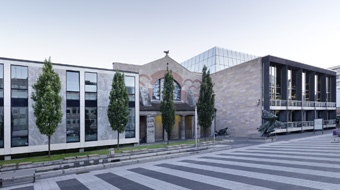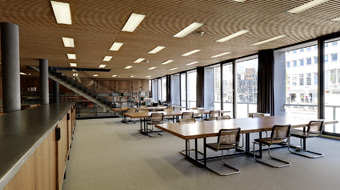 Administrative records of the Germanisches Nationalmuseum since its foundation 1852.
Records of the 10th – 20th century from the German-speaking regions: holdings (ca 10,000 charters from the 10th - 20th century, ca 15,000 autograph documents from the 16th - 20th century, work certificates, indentures from the 17th - 19th century) and parts of provenance holdings (imperial cities of Nuremberg, Regensburg and Windsheim, Monastery of Brondolo, lay fraternity in Brixen, dominion of Wolkenstein-Rodenegg, von Behaim family), materials on the history of science and crafts.
Collection of seals (ca. 18,000 seals – originals and copies).
Deposits: Pegnesischer Blumenorden (a German literary society); Collegium Pharmaceuticum Norimbergense; family archives (above all of Nuremberg patrician families).
The German "Glockenarchiv" (Bell Archive) comprises a collection of materials on ca 16,300 bells confiscated between 1940–1943 (ca 30,000 index cards, 13,000 photographic negatives, prints as well as plaster casts, paper set-offs, graphite rub-offs and extensive files, etc.).
Use of the historcal archive
As there is only a limited amount of space in the Study Room, we strongly advise you to register in advance in writing. If demand is high, non-registered users will unfortunately have to be turned away.
Orders for Reproductions
Orders for reproductions can only be processed if the completed and signed order form and, where applicable, reproduction approvals (e.g. copyright) are submitted. Depending on the volume of orders and the workload in our reproduction office, orders may take several weeks to process. We will make every effort to process orders as quickly as possible.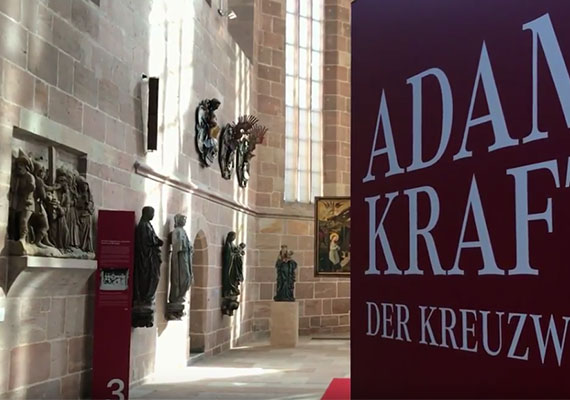 Adam Kraft. Der Kreuzweg
Audiotour zu Geschichte und Restaurierung der sieben Monumentalreliefs
Mehr erfahren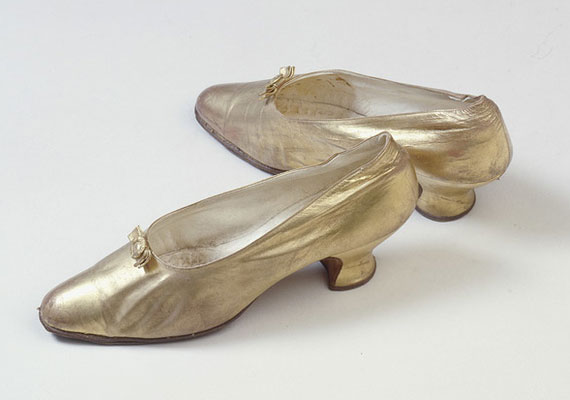 Highlight aus der Dauerausstellung
Abendpumps aus Goldleder