---
Science management and marketing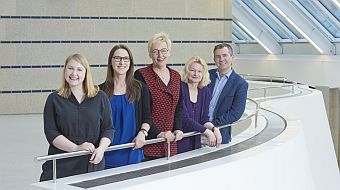 One of the Germanisches Nationalmuseum's basic principles of marketing is the equal status of research and popularity, two areas integrated into one department.
"Science management" comprises of participation in the application of third-party projects and other funding applications in collaboration with the heads of departments and academic colleagues.

The organisation and execution of scholarly conferences and lectures together with the acedemic personnel also is part of the department's responsibility.
The most important task of marketing is the development of a comprehensive marketing strategy and its execution in the separate fields of activity. This involves the coordination of all market- and visitor-relevant activities in the area of public relations, the diversification of target groups associated with that and the collecting of donations and the recruiting of sponsors. Another aspect of the department is the organisation of exclusive events and the rental of various spaces in the museum.