---
Plan your visit
for german version click here
---
Opening Times
Permanent and Temporary Exhibitions
Tuesday - Sunday 10 a.m - 18 p.m
Wednesday 10 a.m - 8,30 p.m
Monday closed

Special Opening Times 2020
Archive, Department of Prints and Drawings, Numismatic Collection
Tuesday - Friday 9 a.m - 16 p.m
Library
Monday - Friday 9,30 a.m - 4 p.m
Wednesday 9,30 a.m - 4 p.m
Please note
On Wednesdays from 5.30 till 8,30 p.m. parts of the permanent exhibition are closed.
Due to construction works and a reorganization of parts of the permanent collection the area "Medicine and Crafts" will be closed till autumn 2020, parts of the collection "Late Middle Ages" till 2022. Additional the permanent collections "Musical Instruments", "Fashion and Clothing since 1700", "Folk Art" and "19th Century" remain closed till further notice.
The exhibition halls are accessible to wheelchair users.

Taking photographs without a flash is permitted in the museum (except in special exhibitions) and only small bags can be taken into the exhibitions.

Schloss Neunhof
closed because of restoration in 2020/21
Kaiserburg-Museum
April to September:
Monday - Sunday
9 a.m. - 6 p.m.
October to March:
Monday - Sunday
10 a.m. - 4 p.m.
Find out more
---
Admission
Regular € 8,–
Reduced € 5,– (school children, students, disabled, unemployed, and groups (more than 10) )
Small groups / family€ 10,– (minimum 3, maximum 6 persons with maximum 2 adults over 18 and up to 4 children up to 18 years old €)
children in class or youth groups € 1,–
Wednesdays free admission from 5.30 pm on, except special exhibitions.
Museum Members
Entrance to the permanent collection free
special exhibitions in Exhibition Hall I € 3,–
At presentation of a VGN day's ticket or valid VGN travelcard you gain access at reduced entry fee.
Kaiserburg-Museum
Regular € 7,– (incl. Kaiserburg/Tiefer Brunnen/Sinwellturm)
Reduced € 6,– (for disabled, closed groups (15 persons minimum) and persons over 65)
young adults under 18 free
Schloss Neunhof (closed 2020/21)
At presentation of a VGN day's ticket or valid VGN travelcard you gain access at reduced entry fee.
---
Location and Approach
Germanisches Nationalmuseum
Kartaeusergasse 1
90402 Nuremberg

Centrally located in Nuremberg's main traffic intersection: 350 meters from the main railway station. only a few kilometers from access to the motorways A3 and A9, from the airport and from the terminals of the cruise ships on the Rhine-Main-Danube canal. There are more than 20 parking spaces for buses next to the museum and Underground connection is optimal.
From the main train station ca. 10 minutes on foot
Show on Google Maps
U-Bahn (Underground) Line 1 Station Lorenzkirche
U-Bahn Line 2 Station Opernhaus (opera)
Parking available in surrounding car parks
From the Nuremberg airport 15 minutes U-Bahn to Opernhaus
---
Guided Tours and Reservations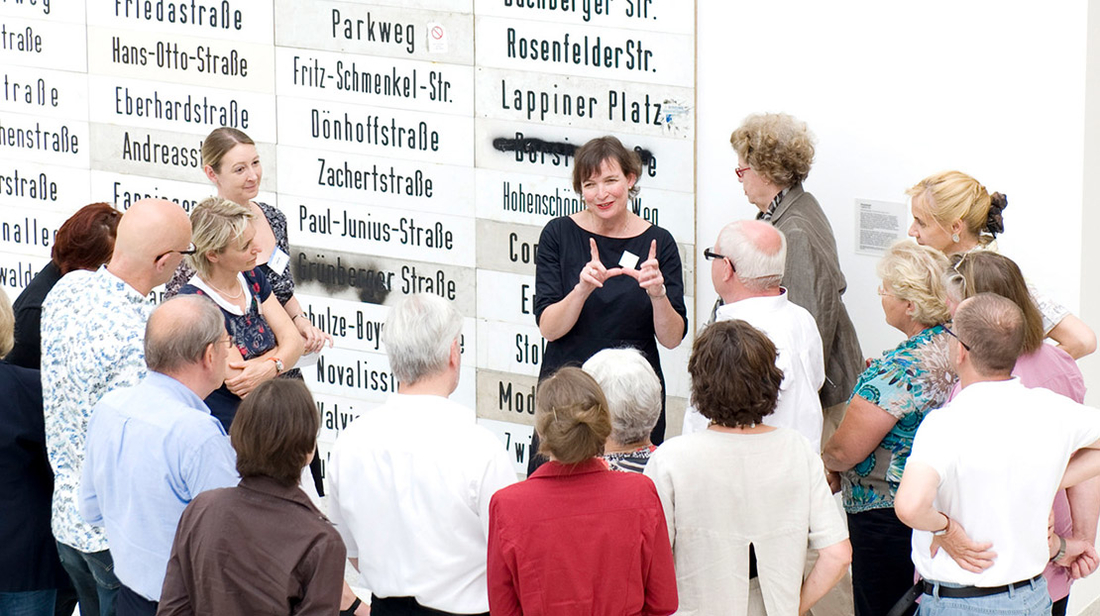 Due to corona-crisis there are no guided tours at the moment
Guided Tours (in engl.): Highlights of the Permanent Collections
€ 3,- + admission
Offers for school classes and youth groups
E-Mail
Phone: +49 (0)911 / 1331-241

Offers for guided group tours
E-Mail
Phone: +49 (0)911 / 1331-238

Further information on the Education Department (KPZ) of the museums in Nuremberg:
www.kpz-nuernberg.de
---
Renting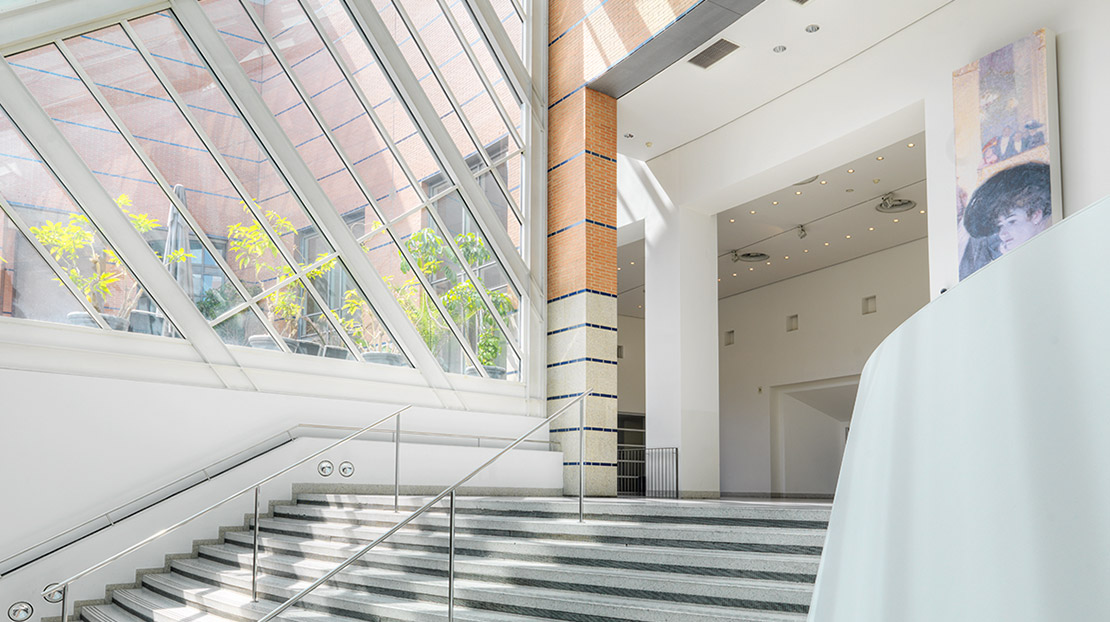 Turn your event into an unforgettable experience! Plan a meeting in the largest museum of cultural history in Germany! Organize your activity in an unusual ambience, situating it within the boundaries of a cultural program that breaks boundaries.

The museum, situated in the center of the old city, offers highly suitable rooms for events of all kinds. Access is excellent: 8 minutes from the main train station, walking distance from the train station, 2 minutes from the U-Bahn station Opernhaus, direct connection to the airport, and parking garages and hotels of various categories in the immediate vicinity.

Art and culture, music and culinary treats – we would like to assist you in the creation of your program.

Appointments and reservations

Phone: +49-911-1331 233
Fax: +49-911-1331 122